Of all the animated adventures coming out this summer, only one film is about racecar snails (strange, we know!) – and that's Turbo. The title character is an ordinary snail who wants to live in the fast lane as a racecar driver. He watches the racers on TV, hoping to speed alongside them someday.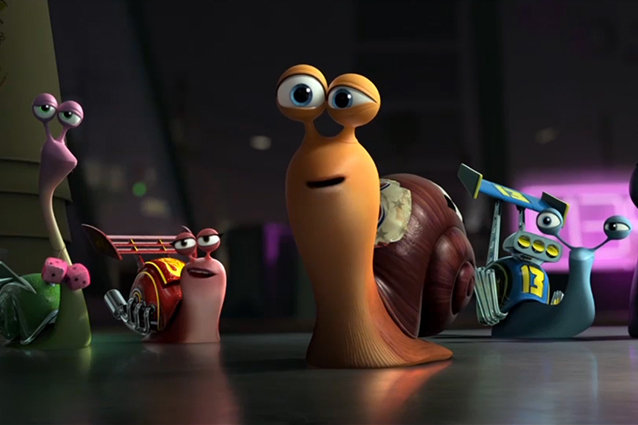 This may seem like a lofty goal for such a slow creature, but Turbo gets his chance when he meets a group of fellow racing snails. The members of the colorful crew all have need-for-speed names like Whiplash, Skidmark, Burn, Smooth Move, and White Shadow. They have some pretty pimped-out shells too!
Do some of those snail voices sound familiar to you? That's because the movie features the voices of Ryan Reynolds, Maya Rudolph, Ben Schwartz, Snoop Dogg, and Samuel L. Jackson. Turbo

races into theaters on July 17.